Posted on June 21, 2016 | by Tynabee
2nd Pregnancy 3rd Trimester Talks
I don't like it when the blog goes through periods of silence.  It's never my intention.  This was the busiest end of the school year. In my 7 years I haven't had things so busy the last 2 months.  I had 2 intense IEP meetings that took two separate days each on top of making sure the paperwork was cream of the crop.  Student behavior just kept escalating, and on top of the normal day to day stuff I was prepping for the next school year to start without me.  I was hoping to blog and had some great ideas, but time just escaped me.  When I did have time, I was so tired I just chilled with some Panda Pop  and called it a night before 10.  But I'm back (for now) and thought I just encapsulate my 2nd pregnancy in a post before our little girl joins us (8 more weeks).
1-Our new little one is a girl.  It's funny because with our first we really wanted a girl and were unsure how to proceed with a boy.  Now, I love having a boy and can't picture anything else. I don't know what to do with a girl.
2-This time around my cravings have been BBQ meats, chocolate, and fruit.  1st time around they included pizza, Subway sandwiches,and  canned fruit cocktails.  Both times dairy and bacon were big hits.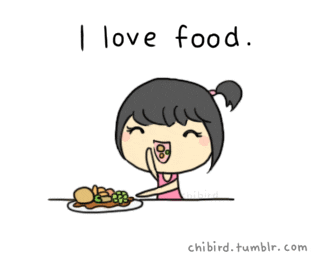 3-With Little Man we were buying things for him from the very start.  We purchased a bouncy chair maybe a week after we found out we were expecting.  This time around we have yet to buy things, yet we did pick up some colorful Aden & Anais swaddle blankets.  I guess this time around we have a lot from Little Man.  I do a have few things that I still need, but we have decided we can space out the purchases (bedding, mattress, & stroller).  For the first few weeks/months, the baby will sleep in the pack n' play by our bed.  I have said that we must have a Keurig or Tassimo before the next 8 weeks go by for instant, hot coffee that is easy to make for those 4 am wake ups.  We had one that just broke. It was a life saver when Little Man would wake up before the sun after having slept only for 2 hours at a time the night before.  (Not looking forward to those again.)
4-This go around, I'm sore and my body can barely walk around a store.  It's frustrating and has been mentally stressing me.  I really wanted to workout and be fit this pregnancy, but my body is rejecting any attempt. I feel my fat rolls, have cellulite on my calves, and tons of spider veins.  WTF.   I can't wait to get back to the gym.  I've already been figuring out what workouts and nutrition I want to go with.  I think I'm just going to do clean eating and walks until cleared by the doctor.  Then I'll continue with clean eating/counting my macros (hoping that I might have more time at this point to work with my food) and start up the 21 Day Fix.  Then, depending on how I have been with getting a schedule into place I'll either get to the gym with Jamie Eason's Live Fit program or I'll work out at home with the 21 Day Fix Extreme.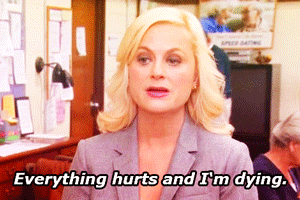 5-Nesting mode is INTENSE which may be because of #3.  I will randomly start weeding the yard and spend an hour and a half happily doing it.  I've told myself I'm only going to clean the upstairs bathrooms and before I know it I'm disinfecting baseboards.  I go into something thinking it will take 10 minutes tops and over an hour later I'm still at it.
6-My mind is my worst enemy.  I am constantly worried about needing a c-section, making plans for what to do with Little Man when I do go into labor, all of the after labor shenanigans.  At night when I was pregnant with Little Man I would have intense, amazing dreams that I wouldn't want to end.  Now, my mind gives me a restless night.
7-My connection to this pregnancy is different.  I'm excited, but it's just different.
8-Being pregnant in the summer sucks.  I feel hot even in my AC house at times.  I have copious amounts of boob sweat.
9-I no longer wear bras but just rock nursing tank tops.  It feels sooooooo good! Pants are also the enemy.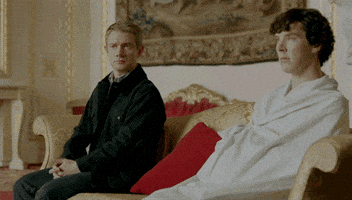 10-I really don't care nor am I flexible enough to keep up with personal grooming.  Luckily my sister is an esthetician and will help with some waxing in the comfort of my own home.  She is awesome!  A good waxing can make you feel so good about yourself!
11-This is the last summer of just me and my Little Man.  Up till now I haven't enjoyed any summer with him. This summer though is a complete 360. It might be because he is old enough to follow directions and can keep himself occupied for a bit.  I am having fun with him at home.  We have our own little routine.  It's fun!
Let's see how long I can keep this blog poppin' without long bouts of silence.  I have some recipes I should throw up.  I just have to stop myself from eating it long enough to snap a pic.